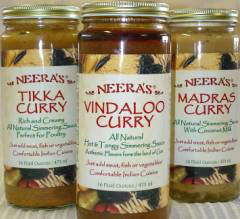 NEERA'S original vision of flavors, has created no-compromise tastes for an adventurous and increasingly well-educated public. Providing fascinating and different tastes from other cultures has been our culinary mission.
We have remained on the forefront of a continually changing market, providing delicious artisan chutneys, savory pastes, marinades, spice blends and dry mixes.
Through the integrity of small batch cooking, Cinnabar Specialty Foods has stayed on the crest of flavor while innovating with fresh, clean and organic ingredients. Our goal is as vital today as it was 22 years ago: to tempt home cooks and chefs into incorporating our authentic flavors.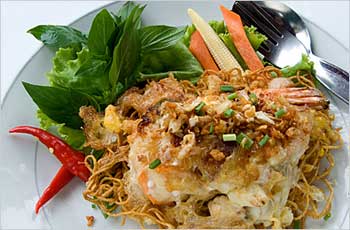 Every step of the way, we strive to bring clean, healthful specialties, bursting with flavor, style and value. 
For the past twenty-two years, the delicious artisan creations wearing the NEERA'S label have been a source of culinary gems – offering access to expanded culinary horizons and a world of intriguing tastes, both new and traditional, innovative and authentic - carefully designed for ease of use.
Whether as subtle enhancements to your favorite meals, or as new, center plate triumphs - we offer you the excitement of Cinnabar Specialty Foods.

Online sales can be shipped only to U.S addresses.
For orders shipping to Canada and Mexico, please order by phone.
Please call Cinnabar Foods directly at 928-778-3687